Ellon Rugby FOOTBALL club
about US
Click to read our Development Plan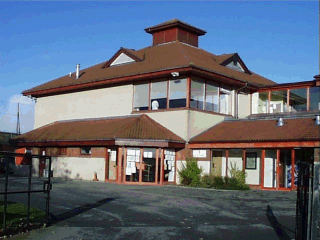 ERFC Club House
The Ellon Rugby Football Club was inaugurated on the 5th of October 1977, borne out of the interests and efforts of individuals who had moved to the Ellon Area, predominantly involved in the Oil and Gas Industries.
The then list of our Founder members originated from a wealth of Rugby playing places and origins such as the Borders, Edinburgh, Ayr, Glasgow, Gosforth, Droitwich, Manchester, London, Wales, Australia, New Zealand, South Africa and the United States of America!
Ellon RFC was and continues to be an important part of the Rugby advancement of the North East of Scotland, which has led to the development of potential "home produced "talent , which culminated at the end of Season 2000-2001 with the Ellon 1st XV finally winning promotion to the National Leagues.
Today , the Ellon Club is well known and respected throughout the World of Rugby, with our Mini, Midi and Youth Teams featuring successfully in all leagues and tournaments. This is only achieved thanks to the tireless efforts of the various, Organisational, Management, Coaching and Fund-raising and Sponsorship committees, which are necessary to run and develop the successful modern day club.
As a comparatively new rugby club (the "heady" days of 1977 do not seem that far away!) without the trappings of history and tradition, Ellon RFC has come along way in that short space of time . We have boasted the membership of many fine characters to the game and are now regularly producing Youth players of International Potential , the success of which is only achieved thanks to the planning, enthusiasm, coaching ability and endeavour which is applied to our "Family" Rugby Club by our hard working members.
The Ellon Rugby Club welcome at the Meadows, is always guaranteed to the opposition teams of every age grade, Mini thru' to Senior, supporters, friends and visitors .
Ellon Rugby Football Club will continue to strive for the benefit and development of our Club and National Rugby Game.